Beacons of Light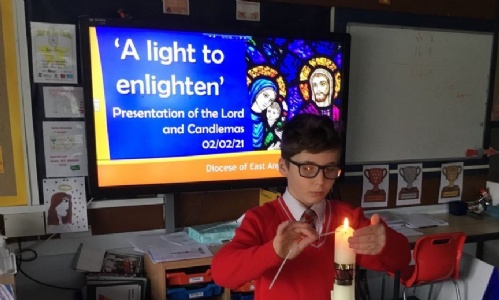 Celebrating Candlemas together
Candlemas takes place forty days after Christmas day to mark Jesus' presentation at the temple, forty days after his birth. During Mass, the priest blesses all the candles in the church and then the community spreads the light by lighting each other's candles.
This year, for the first time, the schools in SJB CMAT celebrated Candlemas together. Staff lit candles and with their pupils and said special prayers in school, or at home online.
This gave a powerful message of support to us all. Where ever we are, we are one community in Christ, thinking and praying for each other..
Together we give each other hope of brighter days ahead.