A Colourful Welcome Back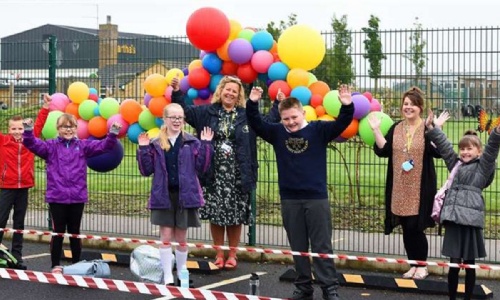 St Martha's staff arranged a very colourful display to welcome back children to their school.
Year five and six pupils were the first to return at St Martha's Catholic Primary School in Lynn and were greeted with a riot of colour on Monday. Staff had arranged a brilliant display of balloons at the school entrance to provide a reassuring return.
Head of school Hayley Pink said: "With some pupils possibly having suffered bereavement or trauma while they have been away we wanted to give them a welcome back.
"The staff wanted to give something back to the school."
"The biggest challenge has simply been to try and socially distance 420 pupils . It's been quite a mammoth effort and a team effort," she added. "It's nice that our pupils are coming in gradually.
"We have the next few weeks to deal with any teething problems but parents seem to be very happy with how good it's been."