Professional Development
Teacher Professional Development is defined as a 'structured, facilitated activity for teachers intended to increase their teaching ability' (EEF, 2020). Professional Development for other staff should enable them to contribute to Trust aims. The St John the Baptise Catholic MAT prioritises the Professional Development of all staff, at all levels.
Why prioritise Professional Development?
High-quality CPD for teachers has a significant effect on pupils' learning outcomes, can be cost-effective compared to other interventions, and can narrow the disadvantaged gap.
Summarised from Fletcher-Wood, H., & Zuccollo, J. (2020)
High-quality CPD for all staff is believed to grow the Trust's capacity to improve pupil outcomes; whilst enabling healthy retention, career progression and job satisfaction.
Introduction to our Professional Development Model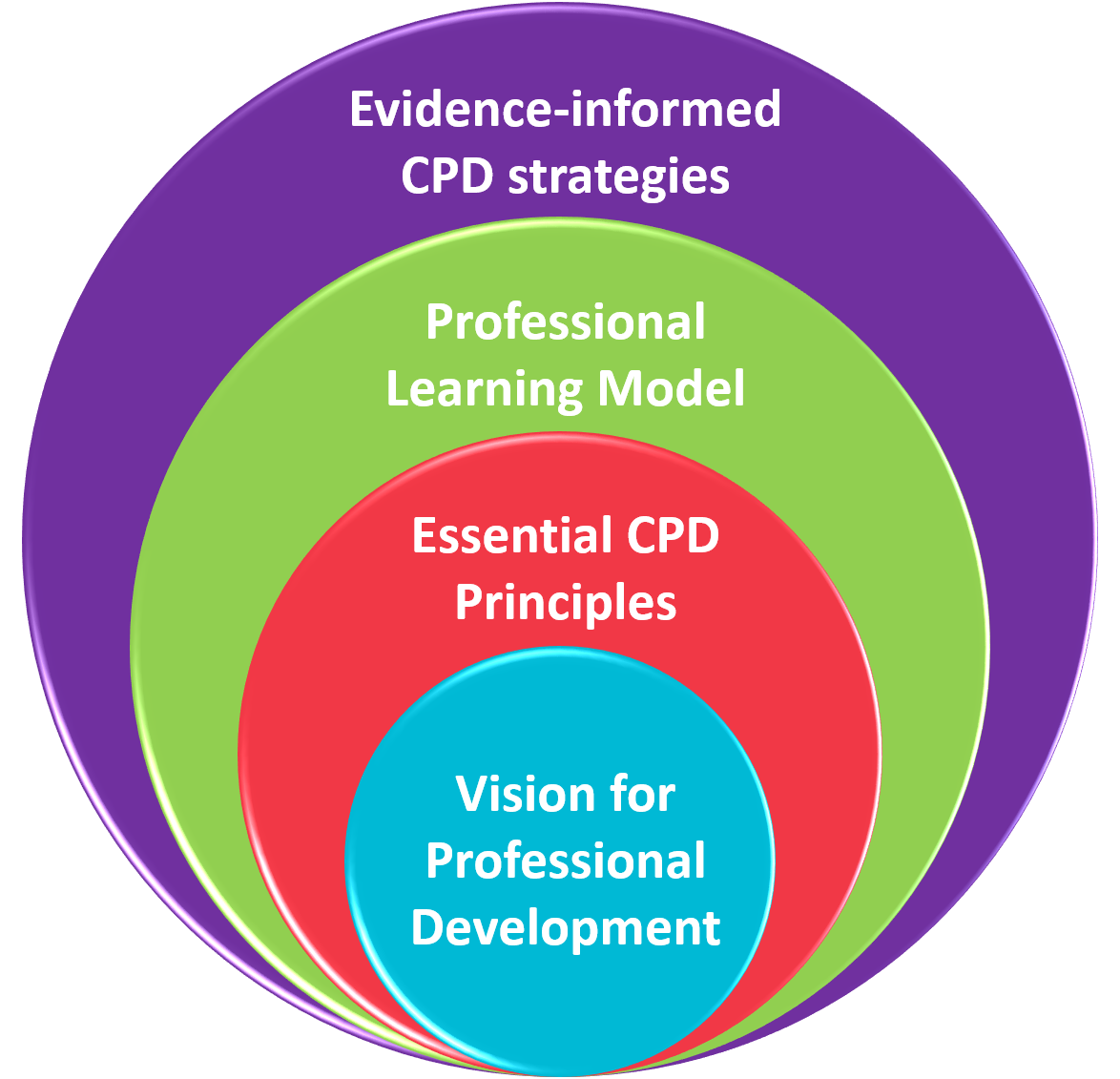 Our aim is that all staff have access to high quality professional development to enable them to be the best that they can be. Our Professional Development Model consists of four components:
A Vision for Professional Development – articulates our aspirations for high quality professional development in our Trust, for all staff.
Essential Teacher CPD Principles - evidence-informed principles which make a difference in how effective Teacher CPD is in improving pupil outcomes.
Professional Learning Model - describes what highly effective professional development looks like for teachers, and helps leaders apply the essential principles in their school.
Evidence-informed CPD strategies – example CPD strategies which can be adopted or adapted by school leaders to suit their context, as part of their implementation plan for in-school CPD.
Vision for Professional Development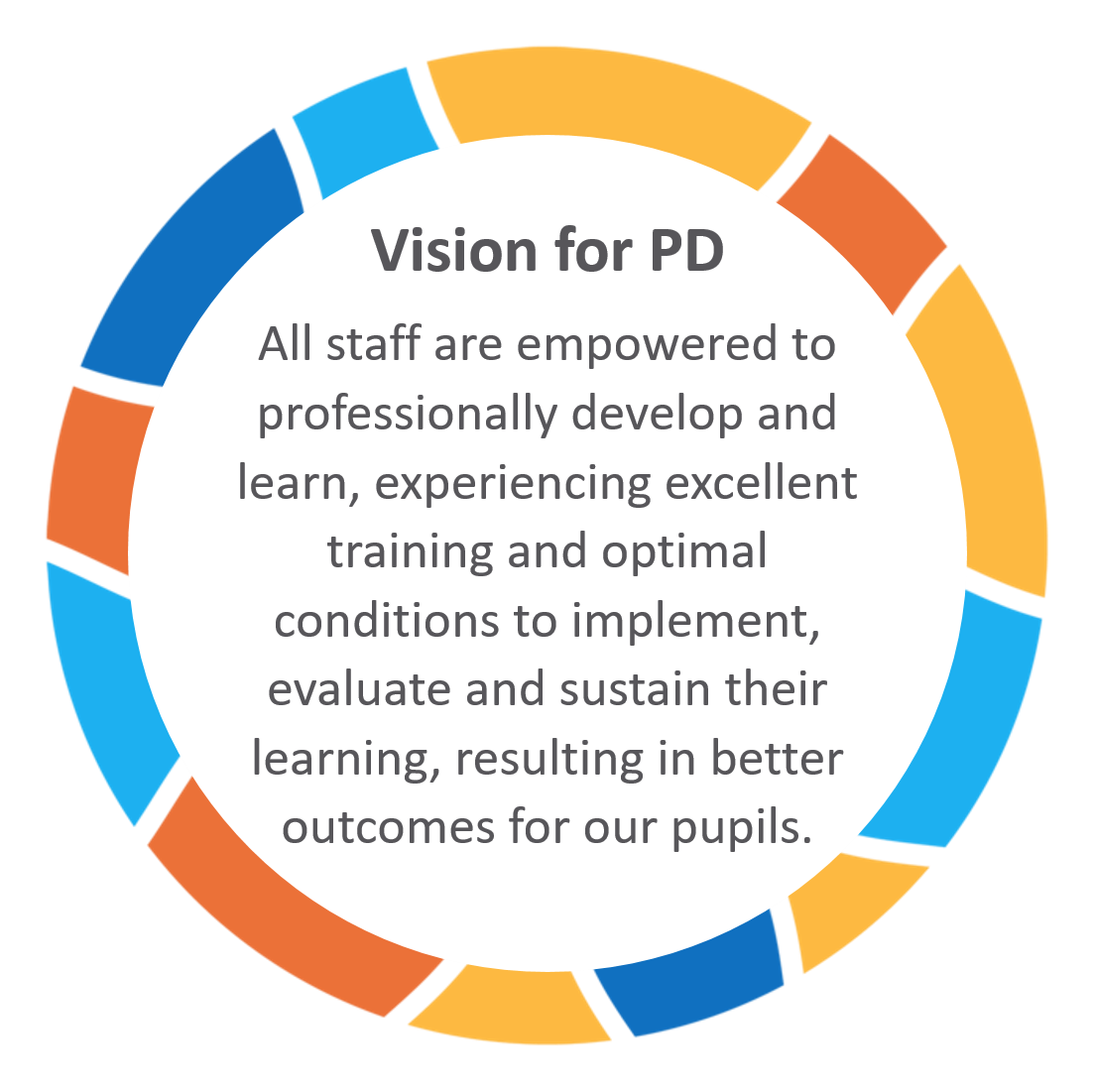 Our Vision for Professional Development articulates our aspirations and beliefs about learning for Educationalists. With pupil outcomes at its centre, the Vision outlines our aspiration for all of our employees to achieve and grow, themselves becoming a model of life-long learning which pupils can look up to.
This vision also recognises the central role of school leaders in designing and providing Professional Development activities in response to pupil need. It recognises that delivering effective Professional Development in schools is hard to do well, as it often involves breaking old habits and forming new ones. It must therefore have a focus on both upfront training and subsequent implementation and evaluation at both individual and organisational level.
Learning about an evidence-informed 'best bet' does not guarantee success, as implementation is a complex process. We are a reflective learning community, sharing and learning from the things that didn't work, as well as those that did.