Teaching & Learning
Our Vision for Learning articulates our aspirations and beliefs about teaching and learning. With pupils at its centre, the Vision outlines our ambition to educate and develop the whole child, equipping each one with the academic outcomes, skills and dispositions they need to flourish as learners and unique individuals, shaping their learning and the world around them.
We also recognise the central role of teachers and other educators in developing engaging and challenging learning tasks and creating the optimal conditions for effective learning. Therefore, we ensure that we put in place the best evidence-informed training and support to develop educators' knowledge and expertise in a systematic way.
Our 'Overview of Key Strategies to Improve Teaching and Learning' sets out the strategies for our Teaching & Learning Model, CPD and Performance Development that will enable us to realise our Vision for Teaching & Learning across our schools.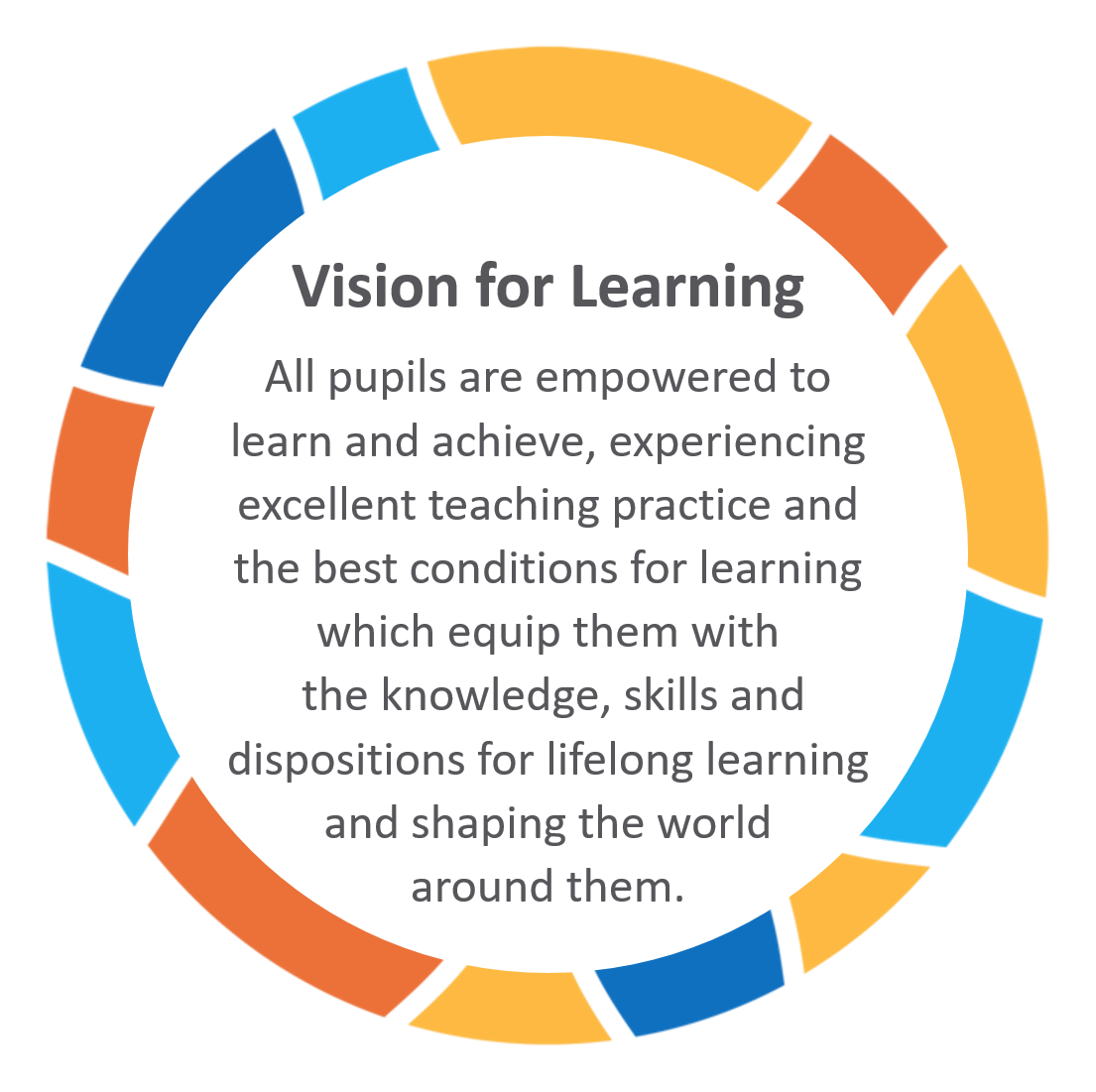 'Teaching is the most important lever schools have to improve outcomes for their pupils'
(EEF 2020)